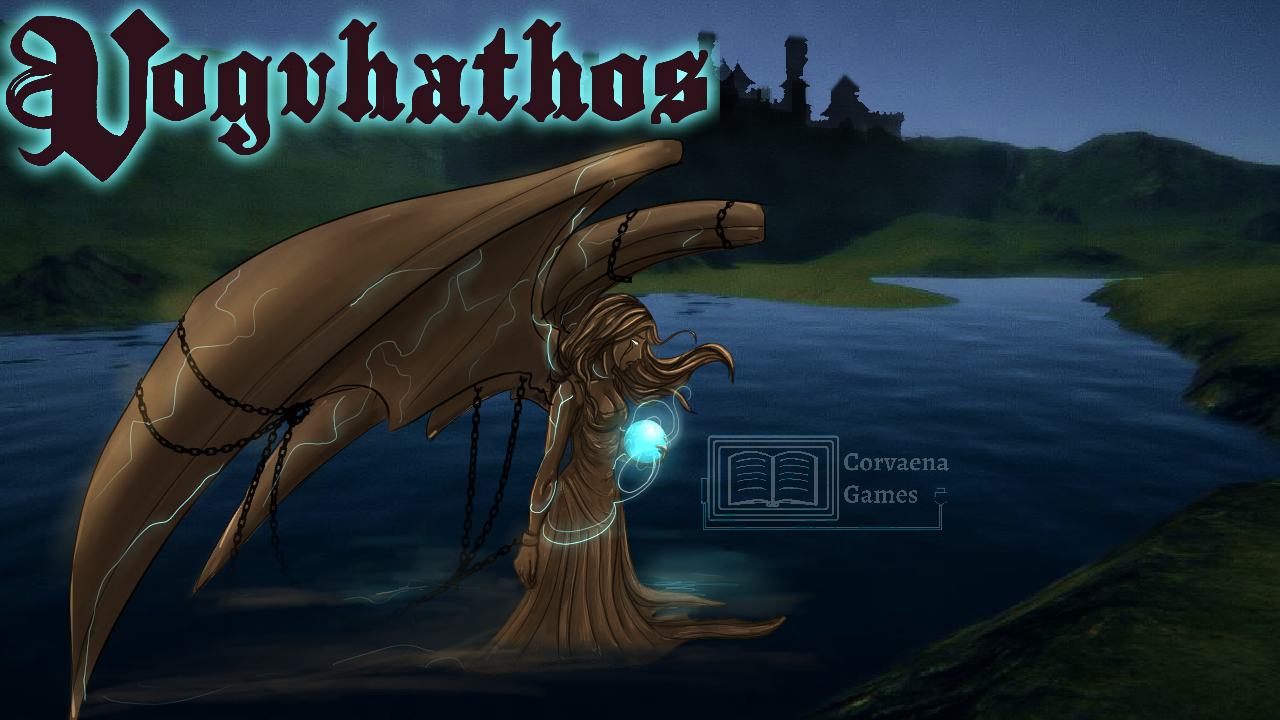 Vogvhathos
Vogvhathos Patch 2.2
Added a patch with a few minor edits as well as a few items requested in feedback. A list of changes:
* Lengthened the Help menu to 20 seconds per screen. Still can be clicked to continue.

* Added an edit to the third screen of Help to make it more obvious that some characters get illustrations.
* Added a "Main Menu" button to many of the menu screens for those who wish to jump there rather than "Quit".
* Edited glossary so that the Ethikai language is more slowly released and not as overwhelming initially, to soften lore.
* Edited some typos found through the story.
Thank you everyone who has played! Please take time to let me know your thoughts if you get a chance.
~ Corvaena
Files
Vogvhathos-2.2-mac.zip
141 MB
May 01, 2020
Vogvhathos-2.2-pc.zip
159 MB
May 01, 2020
com.corvaena.vogvhathos-100000202-arm64-v8a-release.apk
154 MB
May 01, 2020